What should you do before planning to hire the best packers and movers in Delhi?
When you plan to relocate to another country or elsewhere, you must select the best packers and movers for transporting the goods. However, finding trusted and quality packers and movers near you can be a daunting task. After all, they are professionals who will take care of your goods while relocating them from one place to another. Their responsibilities include packing and unpacking goods at the location, transporting them and assembling them at the final destination. But, to do so, you must opt for an affordable and best packers and movers in Delhi who can ease your hassle of goods relocation. Let us see the aspects that must be considered before selecting good packers and movers.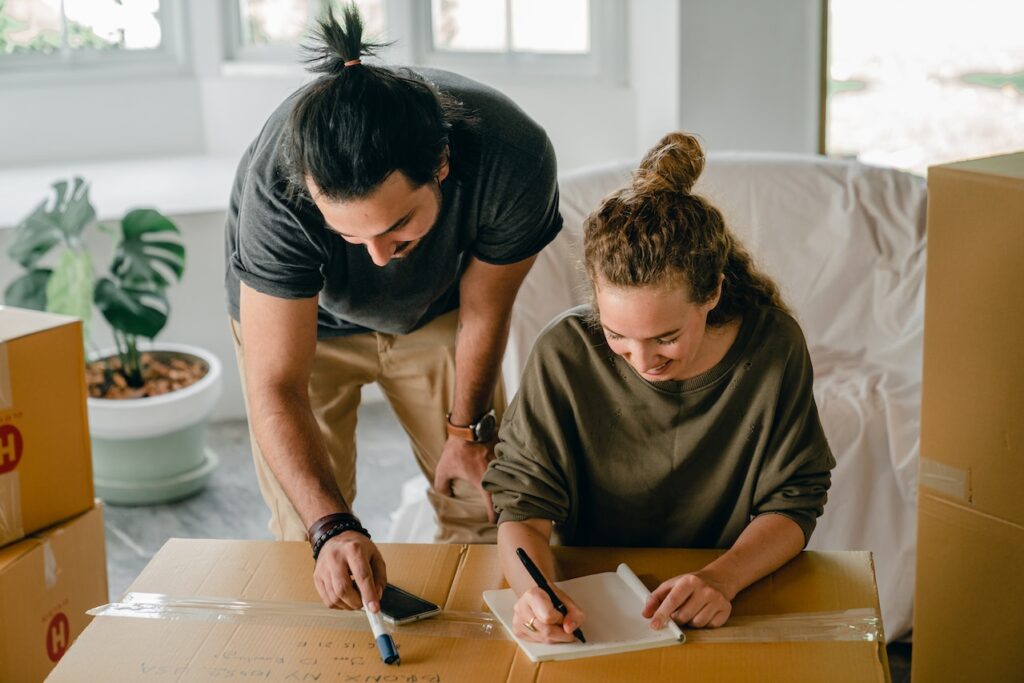 Build a to-do list for the items to be relocated
Before selecting a packers and mover for transporting the materials, you must compose a list of the items to be transported. This will help you understand how much space you would need to transport the goods and the cost. Like if you wish to relocate your house or studio, you would require a lot more space compared to small things relocation. Thus, determine the things to be transported before selecting a packer and mover that might suit your demands.
Check the insurance brochure of the packing and moving company
This is another crucial factor that must be checked before hiring quality packers and movers Delhi. You can also contact us if you wish to transport your goods at affordable rates. Insurance will save you from additional costs in case of any damage or accident. You can claim the company's insurance if your materials and goods are damaged during transit. Also, additional coverages can be purchased for further protection of your items. Irreplaceable items must be covered under additional insurance, which can protect the items.
Knowing the entire movement procedure of the goods
There are different policies the packers and movers follow for transporting household items from one place to another. Some companies have the required assistance to load your items into the truck, while others will ask you to load the materials yourself. There are two types of moves available with professional packers movers in Gurgaon. One is long-distance, and another one is local. 
You can opt for the local move if you are transporting your materials within the same city, while log distance movement is done for moving items and goods to places outside the country. Therefore, depending on your requirements, select the type of movement which is vital. Because your movement price might vary based on the type of service chosen. This is why it is crucial to know the moving process that the packers and movers will provide for the movement of goods. You can contact us to avail yourself of quality and affordable movement services for relocating your items and goods.
Consider a backup plan and confirm the moving date
Fix a movement date before confirming a packing and moving service. You must also consider the weather and environmental conditions to see the potential delays which might occur. This will also help you to be prepared for the complications that might happen. You must contact your packers and movers service as soon as you observe any terrible weather conditions in the upcoming days. 
It is better to inform them beforehand and reschedule the movement date rather than create hassles. Besides, you must also have a backup plan for unloading and assembling the goods once they reach the destination. This is why you must contact the best packers and movers who can comply with your requirements and assist you in an emergency. For so, you can contact us and avail of high-quality packing and moving services at cheaper rates. If you are finding for packers and movers Bangalore, we are always there to help you by providing our comprehensive services.
Conclusion
We are one of the best quality packers and movers in Delhi whom you can contact without hesitation. You can connect with us and receive your quotation for transporting your goods from one place to another. You can dial +91-70155-33701 and connect with us if you wish to avail yourself of the best packing and moving service. We will ensure that your goods are loaded, unloaded and appropriately assembled after reaching the destination. Once you hand over your relocation services to us, you can remain assured of relocating the goods to the desired location within the promised time.
---